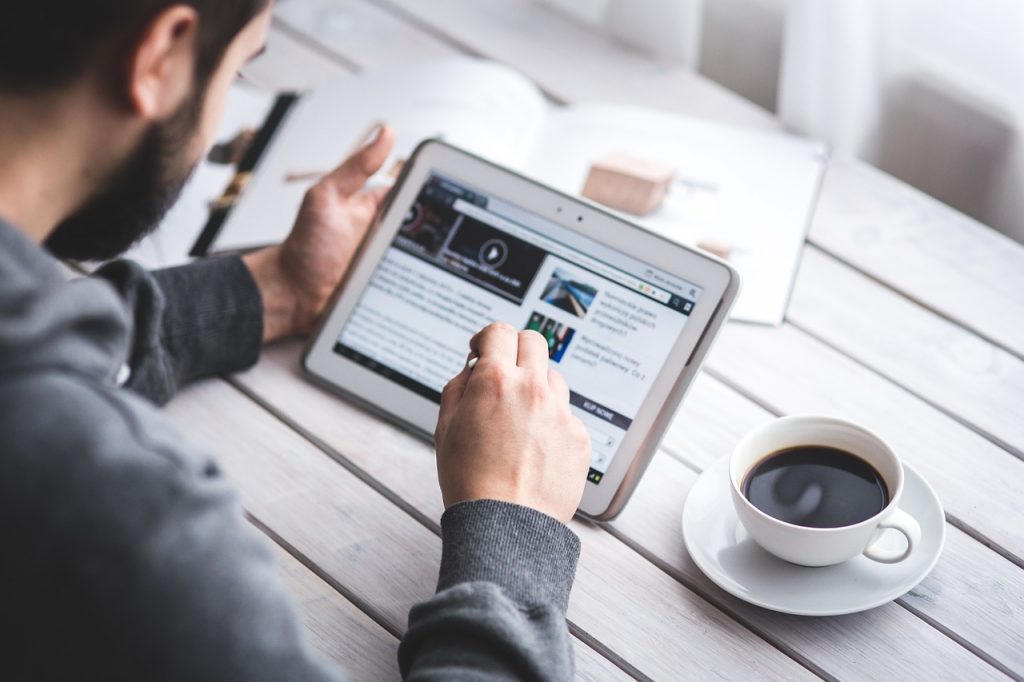 If you have a photography studio, it's a good idea to promote it with your own website. If you have a website, then one of the best ways to make sure it gets seen is by adding a blog and updating it regularly. But what kind of blog posts do your clients want to see? Try these examples, and you'll find them flooding in.
What to Wear Guides
What should you wear to a photoshoot? As a photographer, you probably have some great advice about this. You've seen clients who turned up wearing just the wrong thing, like black blouses that turn see-through under studio lights, or gimmicky outfits that will have the photographs hidden away in embarrassment in a few years.
You know what a client should wear in order to feel comfortable and look great in front of the camera. But unlike you, most clients will only have a handful of photoshoots in their lives, and they haven't got any idea of where to start organising their outfits. Putting up a blog post with this information will capture people who are searching for help, and show that you are an expert in this field. You can also send the post out to new bookings as part of a package to help them prepare.
Solve a Problem
The idea behind any service-driven business – and in fact, any business at all – is that you can solve a problem that your customer has. For example, if you sold tin openers, your customer's problem would be not being able to get into their food. With photography, there might be a number of problems your work can solve, and you can write individual blog posts for all of these.
One problem might be parents needing a photoshoot to remember their kids by after they go off to college. Another one might be not knowing what to buy a teenage girl for her birthday. Yet another could be that an actor can't get work without a good and recent headshot. The possibilities are wide and far-ranging, so think about why a client might come to you in particular and write that up.
Show Your Work
Taking customers on an exclusive behind the scenes tour of one of your photoshoots can have a lot of benefits. Firstly, it doesn't need to be so word-heavy as you can pad it out with photographs, which is great for those who are not natural writers. It's also a great way to put customers at ease, since they will know what to expect from a photoshoot with you. It's also proof that you're working, that you know what you're doing, and that you're a capable photographer.
You can reuse this format often for many different shoots, just so long as you have permission from the client. You can also show different facets of your work, such as explaining how you Photoshop an image, explaining what equipment you use and why, and so on.
Of course, you don't have to give away all your secrets or get too technical. The idea is that you are encouraging clients to book with you – you don't want to stray too far into the territory of attracting other photographers to your blog, unless you intend to sell services such as actions and presets.
Give Something Away
How about a blog post which gives something away to your clients for free? There are lots of directions to go for this. For example, you could take all of your guides for new clients and bundle them up into one eBook about preparing for photoshoots. You could create guides on how to pose, how to get photoshoot-ready make-up, and so on.
The important thing is how you package the information. A great way to do it is to ask customers to sign up with an email address in order to get their free download. This will put them onto your mailing list, so you can send out your future blog posts and seasonal offers for photoshoots. It's a good way to steadily convert someone who is considering your services into someone that actually goes ahead and books a photoshoot.
Discuss Trending Topics
Depending on what kind of photography you offer, you can also tap into the niche of your ideal client by talking about the things that they're talking about. For example, if you normally shoot senior portraits or other teen sessions, you could blog about the things that teens are interested in. Write about high school life, the latest big music sensations and TV shows, and so on. Give them advice for their lives, or reminisce about when you were a teen yourself.
If you work with corporate organisations and individuals to provide headshots and commercially used photography, then you would work on a different track entirely. You could write about what it means to be a strong leader, the state of business today, and how inter-office politics can affect productivity.
Or again, if you are a maternity photographer, there's plenty to talk about. You could write up a post for all the different stages of development of the foetus, describe some top tips for first time parents, or write about the joys of parenthood at all ages.
If you focus on the things your potential client is interested in, they'll be stuck reading your blog – and that makes it all the more likely that they will head over to your booking form and make a payment.
The blog is a very powerful tool, when done correctly. So long as you have consistent, timely, and relevant updates, it can work in a number of ways to bring you success. It can bring customers in who are searching for different topics, let Google know to place you higher when people search for photography in your area, and help to grow your social media accounts. More exposure hopefully means more sales, which is the big aim!